BTC Lite (BTCL) token now being traded on Fork Delta
BTC Lite (BTCL) is now available on Fork Delta. For those who do not know about ForkDelta project, it is a fork of EtherDelta which was recently hacked. It currently interacts with the original EtherDelta API and contract so the order books are also shared.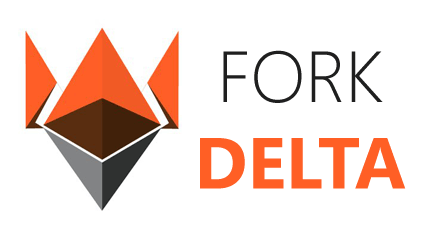 If you are comfortable with the clunky EtherDelta's UI, you will immediately feel at home with Fork Delta. If you have not used EtherDelta ever, following tutorial will be helpful.
To use Fork Delta you need a wallet that is managed by Fork Delta inside the browser, note that your wallet and private key will be stored in the browser. You can also use MetaMask or Parity.
To create a new account managed by Fork Delta, Select account in the upper right corner.
Select: New account.
A pop-up will appear with:
Your public key at the top. This is your sent to address, it's your Ethereum wallet linked to Fork Delta. Your private key is at the bottom. Don't share your private key. Copy the entire content into Notepad and save the file offline in a safe place. If someone has your private key, they have access to your funds.
Now you need to send Ethereum to this wallet (you send to the public key). This is important if you want to buy BTC Lite. You can use any ethereum wallet to do this step. I used https://www.myetherwallet.com to send 0.25 ETH to my newly created wallet.
Return to Fork Delta
In the BALANCE area, you will see:
Token: This is the symbol for the Tokens you have in your wallet.
Wallet: The balance in your wallet (we see the 0.25 ETH I transfered).
Fork Delta: The amount of token you have available to trade inside the Fork Delta exchange smart contract. This is not a wallet. it may be confusing the first time. Now that you are at Fork Delta with ETH in your wallet, you need to deposit some ETH in your Fork Delta smart contract before you can trade it for BTC Lite.
Step 1. Select Deposit on the upper left corner to access the Deposit menu.
Step 2. Enter the amount of ETH you want to deposit.
Step 3. Click Deposit on the lower right as per the image below.
How To Withdraw The BTC LITE tokens:
In the "BALANCE" area:
Select "Withdraw"
Enter the amount you wish to withdraw, in my case I withdraw the entire amount.
Click "Withdraw".
A tracking pop-up will appear.
-The tokens are transferred in to the wallet managed by Fork Delta.
-In this last step, I will transfer the BTC LITE from Fork Delta to MyEtherWallet or any ERC20 Ethereum wallet.
-Enter the quantity to transfer.
-Paste the address for the destination wallet.
-Click "Transfer".
-The transfer is complete and the BTC LITE are with my other tokens.
-You can also withdraw and transfer the unused ETH the same way.
Be careful, trades are not reversible. If you make a mistake in entering your order, as soon as your order appears in the order book, other traders will be all over it. Traders are watching their screens waiting to profit from someone's mistake.
Currently, BTCL is being traded on Stocks.Exchange, ForkDelta and UbiTok.